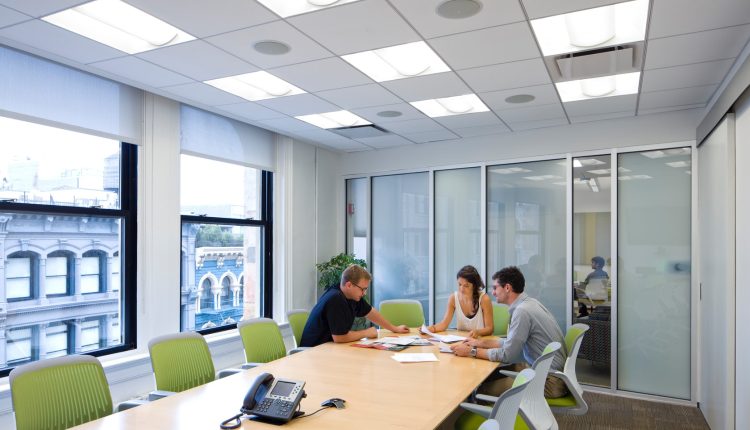 Helping You Find The Best Supplier For Your Office Suspended Ceiling
The suspended ceiling in your office has a lifespan, and it will often need to be replaced around every ten years. When it comes time for you to update your office ceiling, you should ensure that you select the best ceiling tiles and find the best supplier and company to install them. You must do plenty of research to help you find the ideal option for your business and the best company for its installation. Below are some tips to help you get started and make it much easier to replace the suspended ceiling in your office.
Decide On Your Preferred Ceiling Tiles
Before going shopping for your suspended ceiling and tiles, you will need to consider what is the best material to use in the ceiling for your office. There are various materials you can consider using in your ceiling, including:
Gypsum
Mineral Fibre
Fibreglass
Wood
Metal
Each material has different properties and offers various acoustic and thermal insulation levels. You will need to decide what is important for your office, whether thermal or acoustic insulation is more important, and the aesthetics you want to achieve. Once you have determined what our workplace requires, you can look for reputable suppliers online and try and find the best deal possible.
Searching Online For Suspended Ceilings
When you search online for suppliers of suspended ceilings and tiles, you will find many reputable ones, such as Ceiling Tiles UK. You will need to search for the types of suspended ceiling tiles you want and compare the different suppliers to see which offers the best value. You will find that many of them have the same brands, such as:
Armstrong
AMF
Zentia
SAS International
British Gypsum
You will need to compare the cost of the ceiling tiles and the delivery charges and select the one that has the best prices. Once you have everything, you must find a suitable company to install your new suspended ceiling in your office space.
Finding A Suitable Contractor
Installing a suspended ceiling is not highly technical, but it is often best to use a specialist contractor that regularly installs suspended ceilings. They have experience installing various ceiling systems and can usually do it much quicker than a general contractor. Search online and get a handful of potential companies, and you can then look at their online reputations to see which is best.
Researching The Companies
The easiest way of checking the online reputations of companies you are looking at potentially using is by looking at their social media presence online. Many companies will have profiles on platforms such as Facebook, Twitter, LinkedIn, Instagram, and Pinterest, where you can see reviews and comments left by customers. Use the information you find online to reduce the number of companies to two or three, and then approach them for a quote.
The next step is to approach the remaining companies on your list, explain your requirements, and ask for a quote. You can then compare the quotes you receive and select the one you prefer, and it will not be long till your office has a brand new ceiling that should last at least another ten years.